Address
MKvasant and Associates
1210 London Road
Norbury, London SW16 4DN
Tel:
020 8764 1424
Patient Information Leaflet - Click here
Medical History Questionnaire - Click here
Mayday University Hospital Staff - Click here
Opening Hours
Monday
8.00 am - 7.00 pm
Tuesday
8.00 am - 5.30 pm
Wednesday
8.00 am - 5.30 pm
Thursday
8.00 am - 5.30 pm
Friday
8.00 am - 5.30 pm
Saturday
9.00 am - 1.00 pm
(limited treatment availability)
Please note we are closed between 1 - 2pm for lunch.
Medical History Form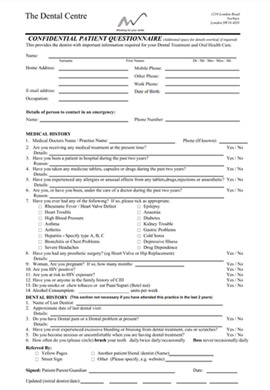 Please complete and email the form to appts@mkvasant.co.uk along with a request for an appointment.
Facilities for Disabled Patients
We have special ground floor facilities to assist people in wheelchairs. Our toilet facilities are also designed for wheelchair access.
By Car:
London Road (A23)
For directions by car, visit TheAA website
By Train:
Norbury Train Station, which is 0.7 miles (1.1 km) away.
For train times, visit the National Rail website
Parking:
There is parking in the forecourt of the building reserved for patients. When this is full, parking is usually available on side streets.