Please help us to raise funds for Musoma by clicking here.
MUSOMA UPDATE ON OUR PROJECTS(Above Musoma in early circa 1960) By Dr Manjul (Manny) Vasant MBE Jan 2007. (Revised 2011)
Musoma is a large town (by Tanzanian standards) on the eastern shores of Lake Victoria, about 100 km from the world famous Serengeti Wildlife Park. Up until the 60s and during the colonial times, a community of about 1000 Asians lived there along with a few hundred Europeans and several thousand Africans. The expatriate communities provided the skilled labour force and ran most of the businesses and professions. The town thrived on gold mines, dairy produce, fish, agriculture, sisal and other small scale industries. Following independence in 1961 (Tanganyika was a British Protectorate) as with other neighbouring African countries, most of the Asian and European communities (many of whom were born in Tanzania) emigrated to the UK, North America or other parts of the world.
At the new abode, the people of Musoma have prospered. Many have climbed to dizzy heights! However, four decades later overseas Musomians seem to retain the love and the friendship for the town and the people from which they emigrated. This has culminated in several reunions (sponsored by Firoz Kassam, a prominent ex- Musomian businessman based in London and Monte Carlo). The largest reunions were in 2002 (London) and 2005(Toronto) with combined attendance of 600-700 people. Both the reunions lasted for 3 days and led to benevolent pledges to help those in need in Musoma. These pledges kick started the projects in hand.
I have been involved with the following projects. The funds have been raised from various sources. The principal contributors to date are Overseas Musomians (2002), Britain-Tanzania Society, Central London Dental Study Group, Anglo-Asian Odontological Group, British Dental Association (Southern Counties, British Society for General Dental Surgery) and Dentists from London University (VT Schemes). The following is a summary of projects completed or in hand.
If any individual or institution wishes to give financial or other assistance with this, please kindly contact write to me at Dr M Vasant MBE at 1210 London Rd London SW16 4DN. All funds are channelled through the Tanzania Development Trust which is a registered charity 270462 in the UK. Every penny raised is used for charity and funds are disseminated very carefully. It is noteworthy that, in the following projects, to date, no allowance (not even for travelling or any other reimbursement) has ever been claimed by or paid to any volunteer. Any expense incurred by the volunteers has been borne by the individual concerned.
Project 1 Iringo School (formerly Nanakchand Primary School)
2004 Iringo School Additional classroom and toilet blocks
This building was erected with financial assistance from Overseas Musomians and the Tanzania Development Trust
Total Spend £9,250 sterling. Suggestions on how to spend the funds were made by the headteacher(see letter from Head teacher E Meshack)
Construction of a toilet block and a new class room- completed 2004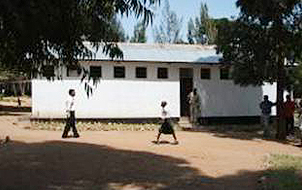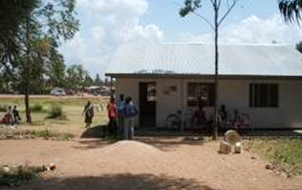 Further £2500 approximately, allocated Jan 2007 for purchase of books and sports equipment.
Project 2 Mukendo School (formerly Aghakhan School)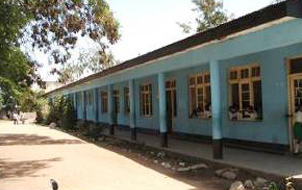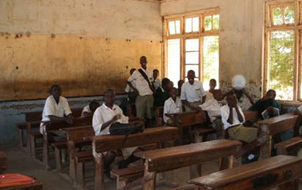 2006 Mukendo School
Grant for furniture was received from Overseas Musomians, Central London Dental Study Group and Tanzania Development Trust
Total Spend £9,250 sterling (funds dispatched 2005 Dec)
New desks, books, stationery and other furniture (suggestion of how to spend funds made by head teacher Mr Milingai) completed 2006 April
One of the class rooms (Dec 2005)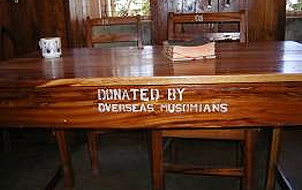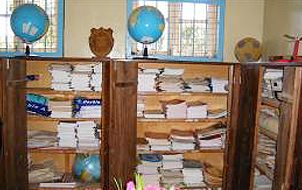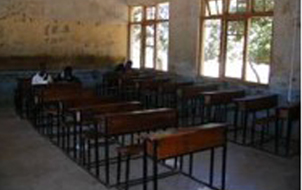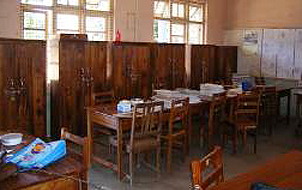 Above photos taken Jan 2007 showing new furniture and books. The school also got electricity from the funds for the first time. Further grant £1250 allocated Feb 2007 for computers, sports equipment.
Project 3 Refurbishment of Dental Unit at Musoma Hospital
2006 Dental Department refurbished with grant from British Dental Association (Southern Counties Branch), Tanzania Development Trust (Coordinated by M Vasant and P Kapoor)
Project in hand. Due for completion Feb 2007. Approximately £5,000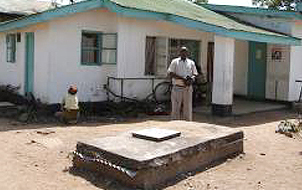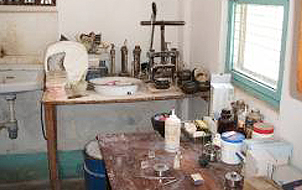 Above: Dental Unit in need of refurbishment
Below: New roof, windows, floor, toilet and tiling being done. Last photograph shows completed consulting room with new windows, doors and furniture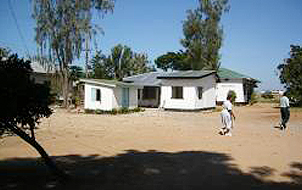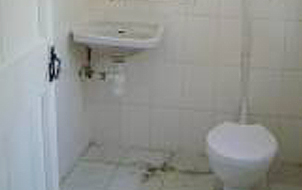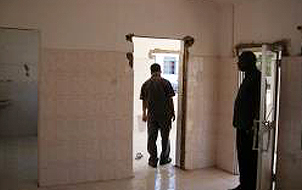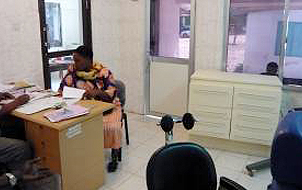 Project 4 Improving Basic Resuscitation Unit and Acute Care facilities at Musoma Hospital in loving memory of Yash Chirag Shah, who was taken away by the angels at the hospital (aged 9 months) in 2003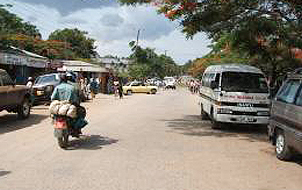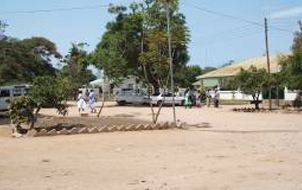 2007 Resuscitation Unit Built with financial assistance from Vocational Dental Practitioners and Trainers (Uni of London), Tanzania Development Trust, Ex- Musomians and other donations(Coordinated by M Vasant, Prem Kapoor, K Kapoor, Pravin Shah, M Gachuma. Pankaj Patel)
Background: During my visit to the hospital when I met Chirag Shah (recent émigré to Musoma from India), who runs a motor spares shop. He recited a sad story (not uncommon) that his own 9 month old baby, Yash, who died at the hospital due to lack of oxygen machines and basic equipment. He has very kindly agreed to have his family photograph published herewith.
Funds (about £25,000) for this have been raised by Vocational Dental Practitioners (University of London), ex Musomians and other donations from well wishers from a walk along the River Thames in June 2006 . Second walk 22nd June 2007 has produced funds which are to be used to enhance this project. Watch this space for details.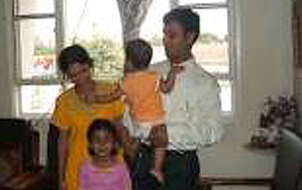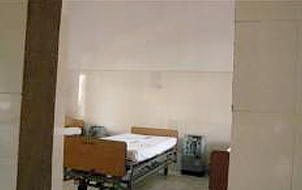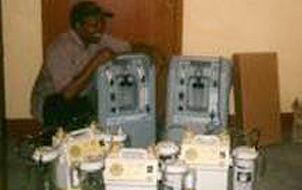 Project 5 Extended Lake Victoria Disability Centre (at the United Bus Site) £25,000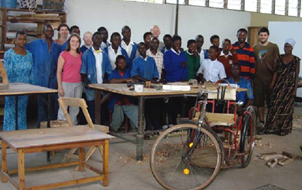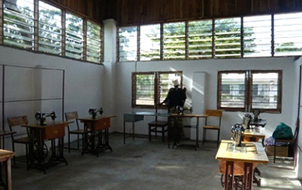 Project 6 Supplied books for a library Anglican Church £500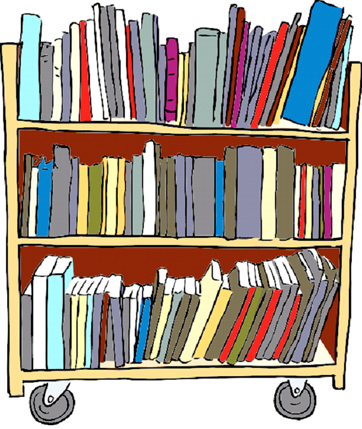 Project 7 Part funded vehicle for LVDC for transporting disabled people £5,000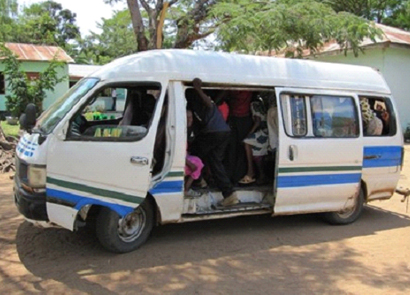 Project 9 In 2012 Feb we have purchased a 7.5 acre plot for the new LVDC. Funds collected by me £30,000. Total spend £150K with other partners ongoing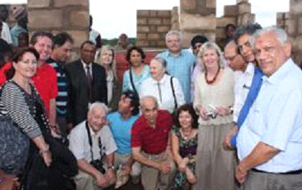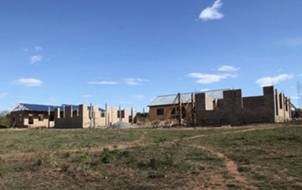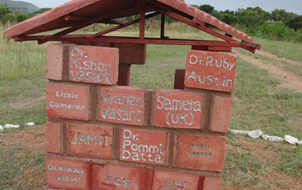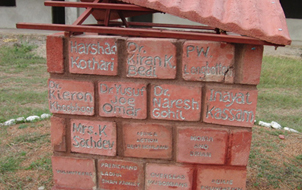 Project 10 Donations to build accommodation for volunteers and Dennis Maina £5,000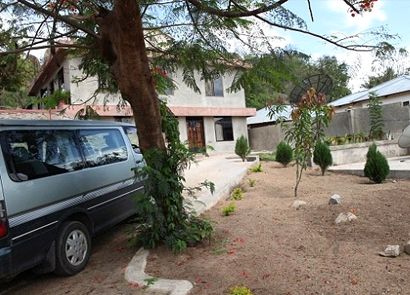 Project 11 In 2014 we are supplying dental equipment for Shirati and LVDC £10,000 (costs are shared with a charity based in Holland)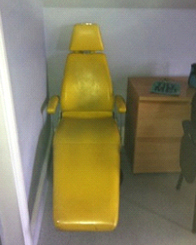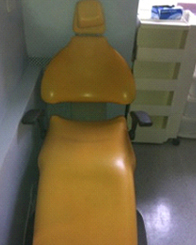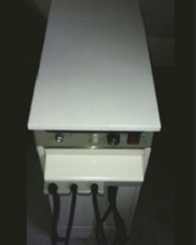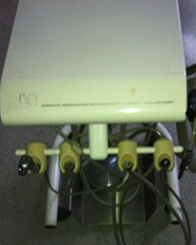 Project 12 Provided portable dental/medical equipment £5,000 to LVDC to be used in schools. Here use by volunteers Monik, Zahra and Kiran